Looking towards the future of our Fine Chemicals Department
This new era calls for increasingly intricate and highly advanced products and materials.
The Fine Chemicals Department of Hokko Chemical Industry is continually improving its own original chemical technology centered around Grignard reaction. Moreover, with a vision of the future ever before its eyes, it is continuously striving to achieve its goal of new technological development.
Technology and Service
You might not be too familiar with the products of Hokko Chemical Industry. However, they are used in many things that you come across every day.
We are always pushing ourselves ahead with our motto "Pride in Technology". Our Research, Development, Production and Sales departments always work together like a tight scrum, forever striving towards the provision of products of highest quality and excellent technological services.
Fine Chemical Products
Fine Chemical Products are manufactured at our Okayama Plant which has received ISO 9001 certificate.
The Okayama Plant
The Okayama Plant comprises a pilot plant and eight large and small plant for synthetic products.
Each product is manufactured efficiently in one of these plants that is best suited to its manufacturing process and quantity.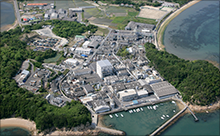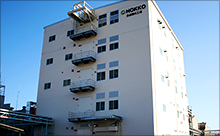 Custom Manufacturing
We have much experience in custom manufacturing utilizing Grignard reaction, which we have developed as our core technology.
Expertise
Pharmaceutical and agrochemical compounds and intermediates of electronic chemical materials, raw materials of catalysts, and other organic industrial chemicals.
Areas of technology that are our strong point
Grignard reaction
Acetylation
Chlorination
Etherificatin
Esterification
Oxidation
Tosylation
Wittig reaction
Metal alkoxide synthesis